Storm Mats & Concrete Bags
Concrete Bags
Fabriform® Concrete Bags are large cast-in-place concrete bags. The Concrete Bag sizes vary and are fabricated specifically for each project. They are traditionally used to protect against scour at bridge piers and wing walls, but they have also been used as toe of slope protections and to create in-stream structures to alter hydraulic flows in streams and rivers.
Fabriform® Concrete Bags are made from the same high strength nylon as the Fabriform® Pile Jackets.
Fabriform® Concrete Bags are usually the largest type of revetment. One advantage of the Concrete Bag is the increased size and volume that each Concrete Bag can achieve.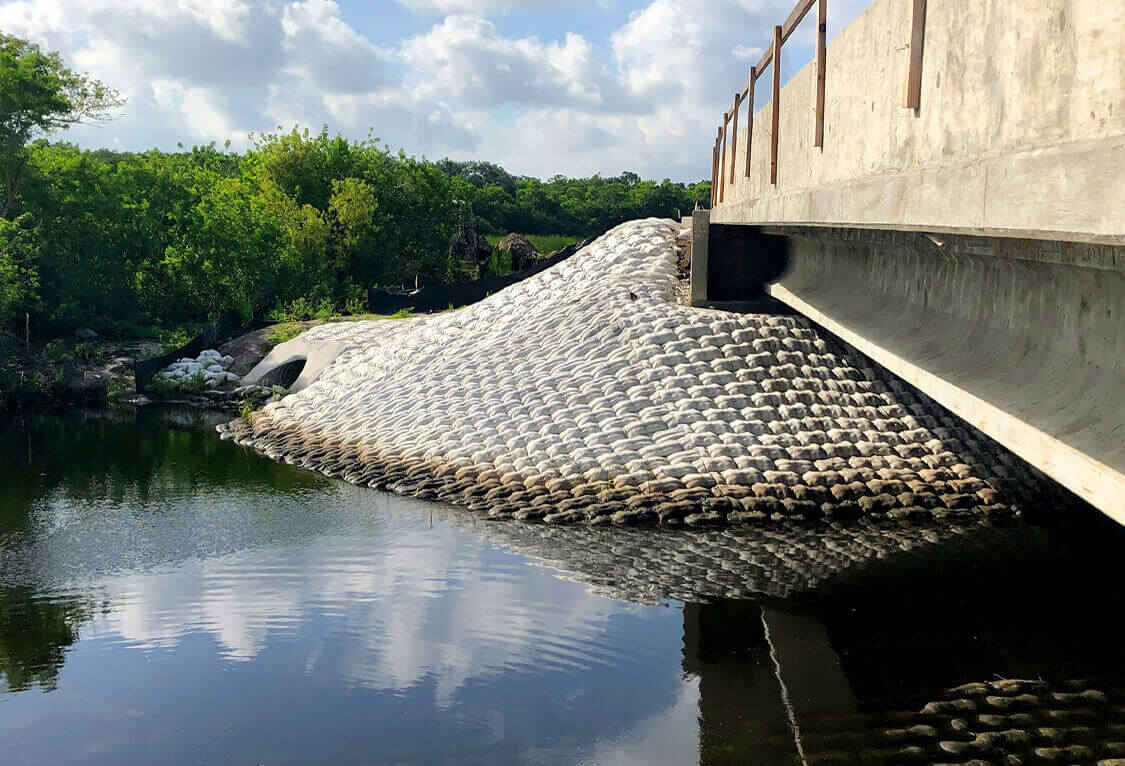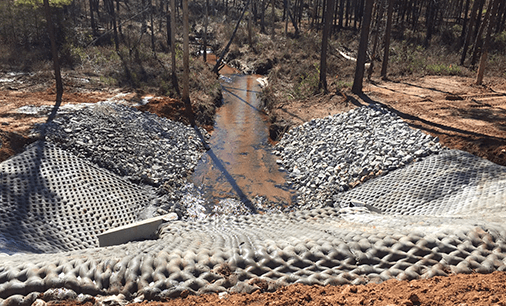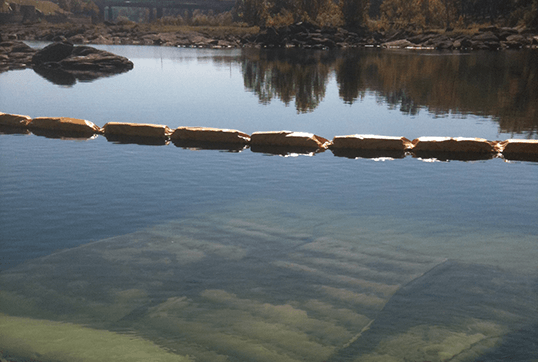 Storm Mat
Developed to protect against typhoons in S.E. Asia, Storm Mats are employed in lieu of armor stones. The Storm Mats vary in size and are a cross between Concrete Bags and the Fabriform® Unimat. The Storm Mat has more of a true "block" shape, versus the tubular shape of the Concrete Bag. This block shape assists in preventing the mat from rolling while being installed.
The Storm Mat is usually smaller in size than Concrete Bags; the most common size is the 16" thick Storm Mat. Storm Mats can be installed in individual blocks, or assembled end-to-end or side-by-side into monolithic mats. They can also be placed on top of one another to created stepped walls. The Storm Mat is superb at creating stepped walls because it is less prone to rolling due to its block shape.
Some areas of installation for Storm Mats and Concrete Bags are: toe protections along rivers and bridge piers, scour protection at cruise terminals, sub-aqueous pipeline outfalls, groins and breakwaters, and in-stream structures to alter hydraulic flows in rivers.