Unimat
The surface of the Unimat style is slightly dimpled. The thickness of the Unimat is created by spacer cords that connect the top layer and bottom layer of fabric together, thus giving the dimpled surface. The classification of the Unimat style is by the thickness of the installed mat. The Unimat style has a low coefficient of hydraulic friction (Manning 0.015) and low permeability that is equivalent to that of highquality concrete paving. In selecting the Unimat thickness required, the same criteria for determining the thickness of conventional concrete paving is employed. Where relief of hydrostatic pressure is required, weep tube assemblies can be installed in the mat during fabrication, installation or post installation.
Sizes larger than the 8" Unimat are available upon request.
16" StorMat (16" Unimat)
See StormMat page
Some areas of installation: leachate and retention ponds, sediment ponds, ditches, canals, perimeter ditches on landfills, lakes and reservoirs, boat ramps, bridge abutments, low-level water control structures, dams and spillways.
View Schematics
3" Unimat
The 3"UM is the lightest in the Unimat style. The 3"UM is used in less demanding areas and where hydraulic velocities are low.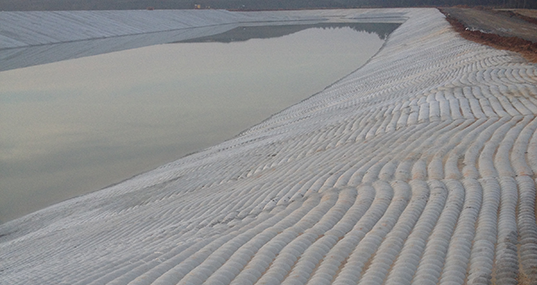 4" Unimat
One of the most common sizes of Unimat, the 4"UM is commonly used in lieu of 4" conventional concrete paving. The 4" Unimat is used where low to medium hydraulic velocities are expected.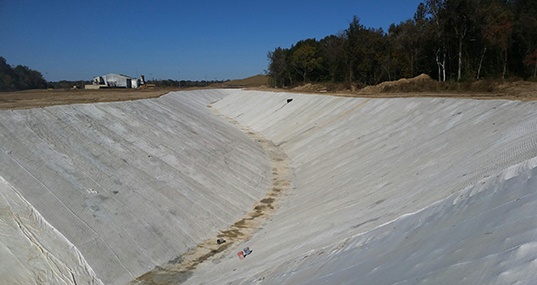 6" Unimat
The 6"UM is very versatile where greater weight and impermeability are required. The 6"UM is a good selection where light-weight equipment needs to traverse a Fabriform® lined area. The criteria for selecting the 6"UM is the same as 6" conventional concrete paving.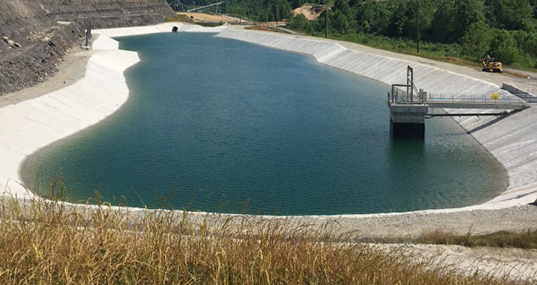 8" Unimat
The largest common Unimat size, the 8"UM is used where greater weight and protection is advised. The 8"UM will withstand greater vehicular and equipment traffic. It is used repeatedly on leachate and sediment pond bottoms where equipment will be needed for routine maintenance.